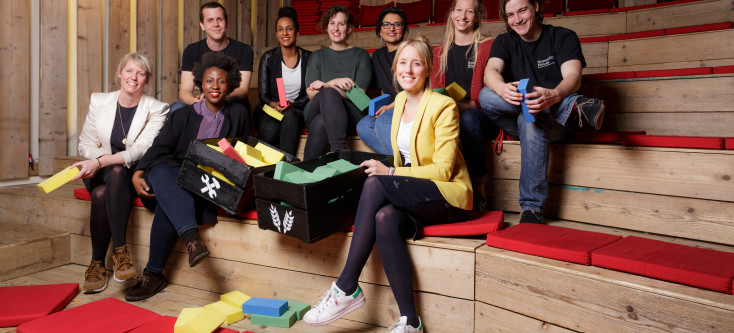 Active citizenship
Since 2006, primary and secondary schools are required to promote global citizenship. Our education department provides inspiring and informative lessons in citizenship. What is it like to be forced to flee? How complex is it to provide emergency relief? And will pupils succeed in negotiating a peace settlement? These are some of the issues addressed in the education material offered by the Humanity House or in collaboration with partners.
Vision
Living in peace and freedom is uncertain and should never be taken for granted, as we see during disasters and conflicts. With our educational programmes we enhance understanding of humanitarian themes and generate discussion about them so that everybody is aware of the choices we make in relation to peace and safety in the world.
The Humanity House wants to give global citizenship a place in Dutch education – from primary schooling to university learning. We do this by offering teachers tools to encourage children and youths learn more about the world.
Are you interested in finding out more? And do you want to take part? Please find out more with the form below or call 070 31 000 53.


Supervision
The education team consists of young, motivated and enthusiastic people who are very familiar with the world of pupils and teachers. Flexible in approach, they welcome questions and are very willing to accommodate specific wishes. Points of view are shared during an extensive follow-up talk with pupils and students as a way of intensifying the experience.