Are you looking for an original team or group activity, or an interesting way to spend an afternoon with your business relations? Consider booking a package for a special experience at the Humanity House. For more information about customised packages call Niels van Iwaarden on +31 (0)70 31 000 58, or send him an e-mail with your questions and requirements.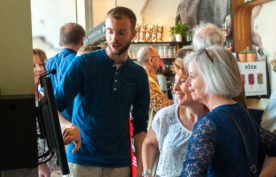 Group visit
Visit our museum with a group and make use of an attractive museum admission rate of €5,00 per person. Ideal for business trips.
Read more

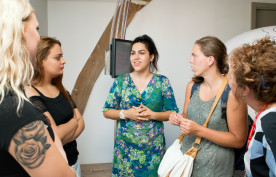 Life Stories
What's it like to have to flee your home? Dive into the world of refugees by undertaking our powerful journey of a refugee and then meeting a Refugee Ambassador.
Read more

